Dr. Bryan Head, D.C.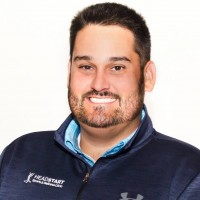 Dr. Bryan Head graduated with a Bachelors in Human Kinetics from the University of Regina. He then went on to complete his doctorate at New York Chiropractic College. Dr. Head is Board Certified to practice in Canada and the United States. Dr. Head is Certified through Titleist Performance Institute as a Medical Professional. Dr. Head is an avid golfer with a sports background that includes football, basketball, baseball and rugby. His goal is to improve and restore your health so you can get back to enjoying life and all your favourite activities.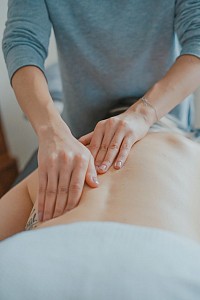 AJ Ryan, Registered Massage Therapist
AJ and his family have been living in the Greenwood Park area of Kingston for many years!  AJ has been active in Massage Therapy for over 20+ years has been practicing part-time in Kingston over the years.  

PROFESSIONAL
AJ is a member in good standing of the College of Massage Therapists of Ontario (CMTO).  He has been active in sports and recreation for years and understands well issues related sport and work injuries.
AJ enjoys helping clients feel their best and aims to make each client feel cared for .  He is a strong believer in lifelong learning, and he continues to expand his knowledge of massage techniques to help her clients achieve optimal health and live pain free.