Booking On-Line Made Easy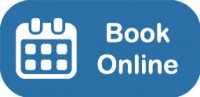 Book Today!
By clicking on the link below, you will taken to our on-line booking system for chiropractic services and massage therapy.
Booking An On-Line Appointment
To book on-line for a chiropractic appointment or massage therapy please click on the hyperlink below and follow the steps below:
1. Click on the link and choose to log in as an existing patient or new patient.
2. You can choose to log in either with a username and password or you can use a Facebook, Twitter or Google account. This will allow you to see all upcoming appointments you have booked.
3. Once you have logged in, please select Dr. Bryan Head for chiropractic services.
4. You will be prompted for which type of service you would like (i.e. Chiropractic - initial examination & treatment, or subsequent visit).
5. Once you have chosen the type of service you are looking for you will be given the chose of available times on the days of availability.
6. You will then be given the option to "Book More" or "I'm Done" to finalize your booking.
https://headstartswc.janeapp.com/

If you are a new patient for either chiropractic services or massage therapy go to the Intake Form tab on the home page and you can complete the intake form and print it ahead of time.