Updates and Blogs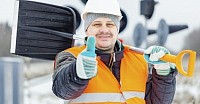 Chiropractic Care During the Winter Months
Did you know that visiting a Chiropractor during the winter can be beneficial in helping with the aches and pains, and even muscles stiffness during this time of year. These aches and pains are even more evident for workers who are outside during the winter months, or individuals with certain ailments. The cold weather can increase the risk of suffering from musculoskeletal (MSK) injuries and can even increase the intensity of certain MSK conditions.

So if you are experiencing those aches, pains and stiffness of winter give us a call or drop in to the Head Start Sports & Wellness Clinic. You can call us at 613-766-0606 for an appointment or go to book online through our website.

Article from the Canadian Chiropractic Association:

https://www.chiropractic.ca/back-care-tips/how-the-cold-weather-can-have-an-impact-on-your-muscles-and-tendons/

Laser Therapy - Differences in Classes of Lasers
Class III vs Class IV Laser Therapy
Do you know the difference??
A question that is frequently asked by many clients is:
What exactly is the difference between a Class III and Class IV laser therapy device? Will a Class III laser treat the same conditions efficiently and effectively?
The following explains the major differences between a Class III and Class IV laser: basically, the time it takes to treat certain conditions with a Class III laser is generally way too long for most patients to sit still, and a Class III laser doesn't penetrate tissue as deeply. To give an example: 5 minutes is about how long it takes to treat an elbow for arthritis in an average person using a Class IV laser. However, a Class III laser would require you to sit for 166 minutes!
A Class IV laser MUST be used under the direction of a trained and certified technician, while a Class III laser does not require the same level of certification.
Currently there are only 2 Class IV laser devices in Kingston, Ontario. At Head Start Sports & Wellness Clinic we use a Class IV laser therapy device and we have 3 certified technicians in the clinic. This is the same type of machine used by professional athletes (MLB, NBA, NFL, CFL, etc)!  
A Class IV laser has better treatment extension for those tough to reach areas such as deep joint spaces (arthritis and ligament ruptures), deep soft tissue injuries, sinusitis, and even asthma! For example, when a joint is affected by inflammation (arthritis based), you can bet that other muscles etc. in the area are going to be sore as well…so a Class IV laser not only treats the primary location, but also other secondary sites.
If you have any questions about laser therapy and how it could help you or about the equipment we use please feel free to call or email us or drop in to the Head Start Sports & Wellness Clinic!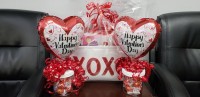 Did you know that you can now book online through our website for your massage therapy session with Victoria Pankow, RMT.
Go to www.headstartchiropractic.ca and select the "Book Online" tab and choose the Massage Therapy option and select your day and time.
Also, it is not too late to drop into Head Start Sports & Wellness Clinic and get that last minute Valentine's Day surprise of a Gift Certificate for a loved one or even just to treat yourself.
Reminder as well, we will be drawing 4 names at the end of the day for the Valentine's Day gift baskets that have been on display in our waiting area!
Have a great day!
Concussion assessment, diagnosis and management is more prevalent today than it has ever been, especially for anyone involved in any sports activity.

Did you know that clinically competent chiropractors are involved in evidence-based, patient-centered assessment and management of concussions in adults.

The Ontario Neurotrauma Foundation has developed new guidelines through CCGI. (link at bottom of post)

The Canadian Chiropractic Guideline Initiative (CCGI) has released the summary of the Guidelines for Concussion/Mild Traumatic Brain Injury & Persistent Symptoms that will guide chiropractors practicing in Canada. CCGI is also developing a corresponding clinical care pathway that will focus on evidence-based, patient-centred assessment and management of concussions by chiropractors.

At Head Start Sports & Wellness Clinic we are committed to an evidence-based, patient-centred approach to concussion assessment and management. Working in conjunction with the Complete Concussion Management Institute our management of concussions goes above and beyond the recommended guidelines to ensure patients have access to a network of similar professionals throughout North America and to also help advance research in the area of concussions.
Give us a call or drop into our clinic if you want more information or if you have had a head or brain-injury.

Telephone: 613.766.0606
Website: www.headstartchiropractic.ca

https://www.chiropractic.ca/wp-content/uploads/2014/05/CCGI_Guideline-Summary_Concussion_31Jan2019-1.pdf?fbclid=IwAR1MXI1mAkA78kAT4nf3ut7qxV1PqJMFMkQbS765idSqfm-STH5m33ORc7I&utm_source=1+-+Members&utm_campaign=61bcb1bd50-EMAIL_CAMPAIGN_2019_02_12&utm_medium=email&utm_term=0_2bfdce25c0-61bcb1bd50-68865701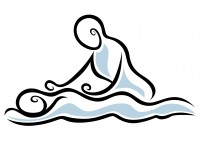 Come meet Victoria Pankow, RMT, the newest addition to the Head Start Sports & Wellness Clinic Team, for all your massage needs. Massage therapy is available during the following hours at the Clinic:
- Monday: 7:30 a.m. to 5:30 p.m.
- Tuesday: 7:30 a.m. to 12:30 p.m.
- Wednesday: 7:30 a.m. to 5:30 p.m.
- Thursday: 7:30 a.m. to 12:30 p.m.

Prices for massages are as follows:
- 60 minutes: $90.00
- 45 minutes: $75.00
- 30 minutes: $50.00

Call us at 613-766-0606 or drop into the Clinic to book your appointment with Victoria. Treat yourself or a friend to a relaxing experience! Massage therapy you deserve!

We will have online booking available in the near future!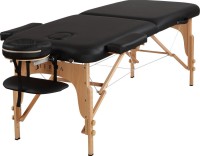 We are happy and pleased to announce that effective Monday, 3 December, 2018, we will have a Registered Massage Therapist working out of the Head Start Sports & Wellness Clinic. Victoria Pankow, RMT, will be available for bookings Monday and Wednesday until 5:30 p.m. and on Tuesday and Thursday in the mornings. Give us a call at 613-766-0606 to book an appointment or for information about the cost. Join us in welcoming Victoria to the area!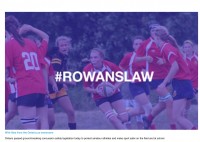 Rowan's Law Day was established in 2018 and will be observed across Ontario on the last Wednesday in September each year. Consequently, today is the first day of observance of this very important law.

Rowan Stringer, 17, died after suffering multiple concussions during rugby games, leading to what's known as second impact syndrome, catastrophic brain swelling caused by a second injury to a healing brain. She collapsed on the field on May 8, 2013, and died four days later.
At Head Start Sports & Wellness Clinic, we are working in collaboration with the Complete Concussion Management Institute to help establish baseline testing and treatment for all those who are involved in any impact sport or those who have encountered any impact to the head or anywhere else on the body.

If your loved one is involved in any school or organized sport activity such as hockey, football, rugby, soccer, cheerleading, etc., consider having a concussion baseline test completed. As well, if you have suffered any impact injury think about having testing done so your progress can be monitored going forward.

At Head Start Sports & Wellness Clinic we can assist you with baseline testing, treatment options, ongoing monitoring, or just any questions you may have about concussions or concussion management. All testing data will be maintained to monitor progress of individuals and to assist with the research that is conducted through CCMI.

Give us a call at 613-766-0606 or visit our website if you have any questions or to book an appointment to start your baseline testing: www.headstartchiropractic.ca

Let's work together!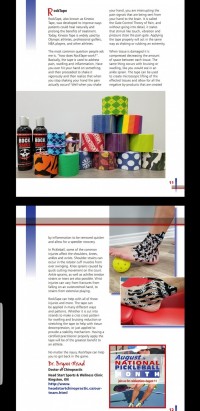 No matter what sport or activity you are involved in, we all incur some sort of injury at one point or another. Whether you suffer from pain, swelling or inflammation, the use of Kinesio Tape or RockTape can be part of an effective treatment plan.
At Head Start Sports and Wellness Clinic we incorporate the use of RockTape into individual treatment plans when warranted. Whether you play hockey, basketball, pickleball, football, rugby, soccer, or any other sport in school or through an organized league, remember we can help with your recovery if you are injured.
Give us a call (613-766-0606) or drop in and see us at Head Start Sports & Wellness Clinic. Chiropractic Care You Deserve! Also check out our website: headstartchiropractic.ca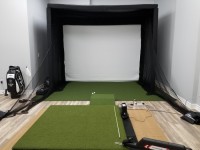 With golf season slowly winding down, it is time to think about how you can keep Your game at its best through the winter. At Head Start Sports & Wellness Clinic we offer a couple of ways for consideration.

First, we have a SkyTrak golf simulator that you can arrange to rent by the hour. The SkyTrak offers various options including driving range practice or play any one of thousands of golf courses from around the world.

Second, Dr. Bryan Head is a Titleist Performance Institute certified medical practitioner and he can assist you with the information and tools needed to navigate the complex world of golf-specific injuries and golf-specific rehabilitation. As well, he can provide a diagnostic skills assessment using the Selective Functional Movement Assessment which is intended to pinpoint the exact cause of a player's musculoskeletal dysfunction and differentiate between mobility and stability problems. Additionally, he can work with you on injury inducing golf swing mechanics.
Drop by or call us at the Head Start Sports & Wellness Clinic to talk about how we can help keep your golf game at peak efficiency through the winter months.

Gift certificates are available for those special occasions.
Looking for the perfect gift for your loved one, come into Head Start Sports & Wellness Clinic. We have a number of Gift Certificate options that will be healthy choices for 2018.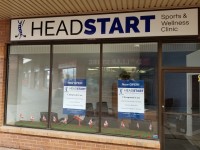 I am PROUD to say that we are NOW OPEN! Thank you to all that have helped and wished us the best of luck! I would not have been able to open this practice by myself without the help of a few special people. We are here now to provide you with the Chiropractic care you deserve!

29 October 2017
I hope to have all the renovations and equipment set-up complete this week and striving to open the doors the week of November 6, 2017. Exciting times and looking forward to serving all those that come to the clinic.
Dr. Bryan Head
1 October 2017
Welcome to the initiation of Head Start Sports & Wellness Clinic. I look forward to being your personal provider of holistic chiropractic health care services. Work has begun in renovating the space that will be home to the clinic. I will be located at Unit #10, 235 Gore Road in the Rideau Town Plaza. Look for further updates. Thanks! Dr. Bryan Head