Massage Therapy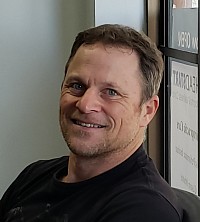 Registered Massage Therapy
AJ Ryan is the newest addition to the Head Start Sports & Wellness Clinic team and he is a Registered Massage Therapist. He is a registered member with the College of Massage Therapists of Ontario.
AJ and his family have been living in the Greenwood Park area of Kingston for many years!  AJ has been active in Massage Therapy for over 20+ years has been practicing part-time in Kingston over the years.  

PROFESSIONAL
AJ is a member in good standing of the College of Massage Therapists of Ontario (CMTO).  He has been active in sports and recreation for years and understands well issues related sport and work injuries.
AJ enjoys helping clients feel their best and aims to make each client feel cared for .  He is a strong believer in lifelong learning, and he continues to expand his knowledge of massage techniques to help her clients achieve optimal health and live pain free. 
Massage therapy is available during the following hours at the Clinic:

- Monday: 9:00 a.m. to 6:00 p.m.
Prices for massages are as follows:
- 30 minutes - $65
- 60 minutes - $100
- 90 minutes - $140
Cash, cheque or e-transfer are all acceptable methods of payment.
You can book an appointment one of three ways:
- Drop in to the Clinic and book your appointment.
Let your relaxation begin at Head Start Sports & Wellness Clinic!