Benefitting From Chiropractic Care 

Custom Orthotics
Complete Chiropractic Care
Dr. Bryan Head at Head Start Sports & Wellness Clinic is providing Kingston and surrounding areas with quality and comprehensive chiropractic services tailored for those who want to lead active lives. Our approach to health care emphasizes the patient's overall health, wellness, and performance. We provide conservative manual therapy treatments together with rehabilitation to allow the body's inherent recuperative functions to restore overall function and performance.
Dr. Bryan Head is a registered chiropractor in Ontario and a member of the College of Chiropractors of Ontario (CCO). Chiropractors in Ontario are regulated health professionals under the jurisdiction of the CCO.
At Head Start Sports & Wellness Clinic Dr. Bryan Head believes in keeping our community healthy, and we're committed to exceeding the expectations of our patients with cutting edge services. Let us provide you with the personalized chiropractic care you deserve.     

Massage Therapy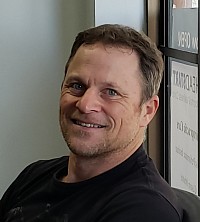 Registered Massage Therapy
AJ Ryan is the newest addition to the Head Start Sports & Wellness Clinic team and he is a Registered Massage Therapist. He is a registered member with the College of Massage Therapists of Ontario.
AJ and his family have been living in the Greenwood Park area of Kingston for many years!  AJ has been active in Massage Therapy for over 20+ years has been practicing part-time in Kingston over the years.  

PROFESSIONAL
AJ is a member in good standing of the College of Massage Therapists of Ontario (CMTO).  He has been active in sports and recreation for years and understands well issues related sport and work injuries.
AJ enjoys helping clients feel their best and aims to make each client feel cared for .  He is a strong believer in lifelong learning, and he continues to expand his knowledge of massage techniques to help her clients achieve optimal health and live pain free. 
Massage therapy is available during the following hours at the Clinic:

- Monday: 9:00 a.m. to 6:00 p.m.
Prices for massages are as follows:
- 30 minutes - $65
- 60 minutes - $100
- 90 minutes - $140
Cash, cheque or e-transfer are all acceptable methods of payment.
You can book an appointment one of three ways:
- Drop in to the Clinic and book your appointment.
Let your relaxation begin at Head Start Sports & Wellness Clinic!
Summus Laser Therapy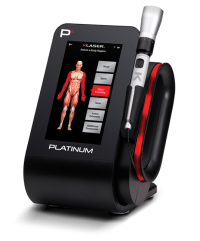 NEW - Laser Therapy for Pain Management
Do you suffer from inflammation, swelling, muscle spasm, stiffness, bruising or pain. If so, read about how our new Laser Therapy and our certified Laser Technicians can start helping you today!
Studies show that Laser Therapy can help with:
Tendinopathies
Heel Spur
PainLigament
Sprains
Morton's Neuroma
Repetitive Stress Injuries
Plantar Fasciitis
Osteoarthritis
Diabetic Neuropathy
Diabetic Foot Ulcers
Burns
Sports Injuries



Chiropractic
Hours of Operation:
Monday - 7am-6pm
Tuesday - 7am-4pm
Wednesday - 7am-5pm
Thursday - 7am-6pm
Friday - 12pm-6pm
Massage Therapy
Hours of Operation:
Monday: 7:30 a.m. to 6:00 p.m.